Get in control of

 your weight loss with Food Buster

now available for only £17.90
Premium quality ingredients will: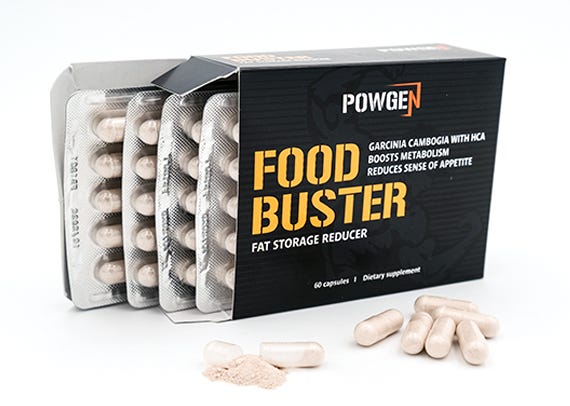 Reduce cravings and suppress appetite
Stable blood sugar levels mean fewer hunger attacks.

Annihilate fat
Get rid of existing fat and prevent formation of new fat.

Boost energy levels
Reduce tiredness and fatigue.

Accelerate results
Helps transform fats into energy.
Guarantee - 30-Day Money-Back Guarantee!
Use the product for up to 30 days and see the results first-hand. If for any reason you are not completely satisfied, simply return the empty packaging and get a full refund.

Become a part of the fit and healthy PowGen community.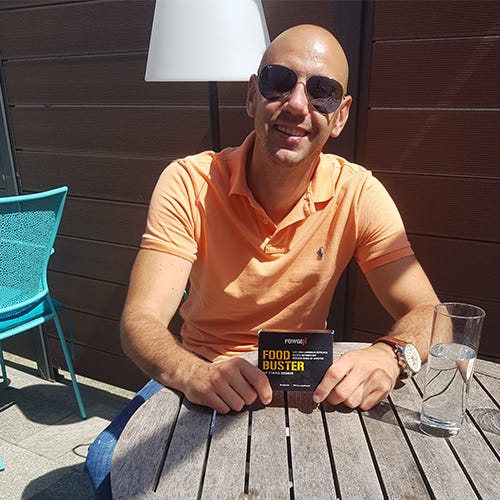 "I didn't really know what to do to start losing weight, so I thought Food Buster with Garcinia Cambogia looked like just what I needed."
"I noticed the first results after 1* month. The results were visible quickly, plus I felt much better and had more energy and motivation to devote myself to physical activity."
*Disclaimer: The effects of the product may vary between individuals and could differ from those described on the website.
Best ingredients for ultimate results
Suppresses appetite and destroys fat!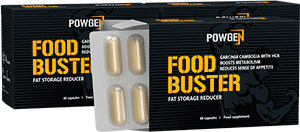 Get in control of your appetite
Prevent fat storage and get lean faster
Regulate blood sugar levels – no sugar crashes!
Help L-carnitine biosynthesis for turning fat into fuel
Food Buster will help annihilate fat and block its formation
It will bust urges for uncontrollable eating, as well as raise your energy levels with added chromium and vitamin C!