Elvina: ''PowGen products have encouraged me to significantly improve the quality of my life.''
Elvina comes from Italy and specialises in organising entertainment and sports events. During the menopause, her body changed, especially in the area of her legs, arms, and abdomen. The fact that she could no longer wear her clothes and that training was not enough to get rid of the swelling made her feel completely desperate. Luckily, she came across Powgen, and she finally feels happy with her appearance again.

Keep reading to find out how Elvina took control of her body with PowGen.
"Turbo Fix has given me a huge boost in my determination to regain my pre-menopausal figure."
While searching online for slimming products that would help her eliminate excess water and get her old figure back, she discovered PowGen.
"I am finishing my 40th day of Turbo Fix, and I have just bought the Night Buster. During this time, I lost 3* kg, and I also  noticed that my body is less bloated, my energy has increased, and my mood has also improved. My legs were less bloated and with less cellulite. Turbo Fix has given me a huge boost in my determination to regain my pre-menopausal figure."
"Thanks to healthy recipes, my diet has improved considerably, and the online gym motivates me more and more to maintain a healthy lifestyle. Obviously, all this has turned my mood around, and it is improving day by day."
Did you know…?
The more toxins you have in your body, the more fat will be stored to remove them and protect your health!
Every day we are exposed to thousands of toxins found in food, bottled drinks, air, and even in the products we use daily (shower gel, shampoo, etc.). Even though the liver and lymphatic system work hard to cleanse the body, they are easily overwhelmed.
"Everything about me is back to the way it was before."
"Everything about me is back to the way it was before. I can finally wear clothes that no longer fit me, and my metabolism is back to its pre-menopausal rhythm. I now feel happy in my body and beyond. I am myself again, and I want to be even better!"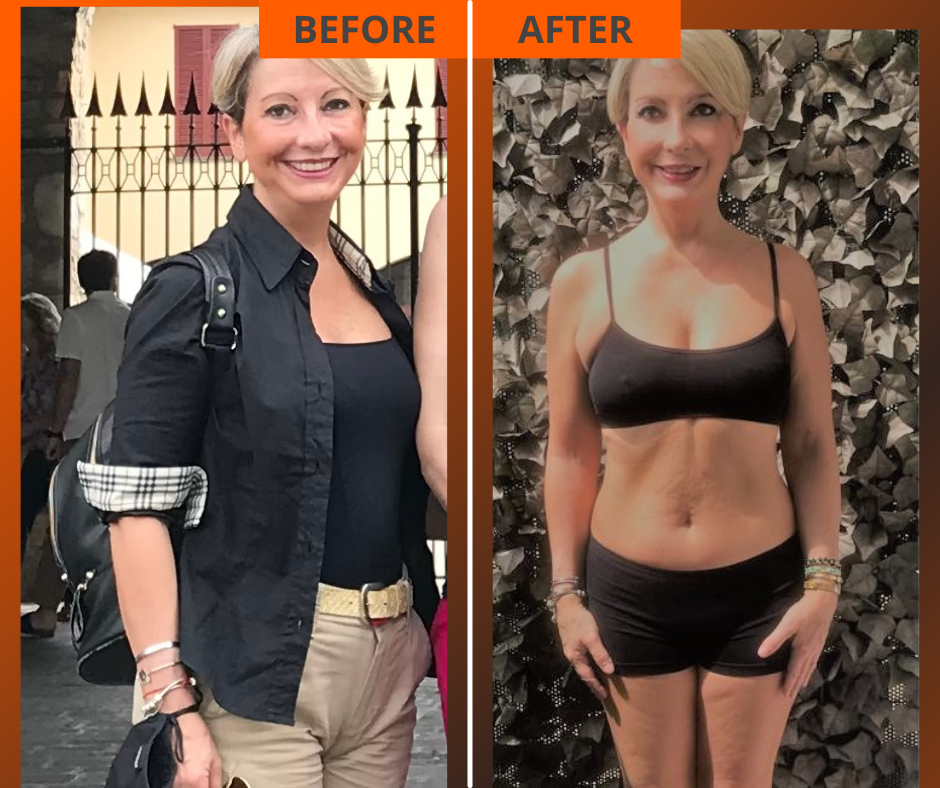 "If I had known about PowGen earlier, I would have started taking their products right away."
"For those who doubt, I am always very careful about what I eat because of my allergy problems. I have had no problems with Turbo Fix; quite the opposite. The raspberry flavour has made the litre of water I have to drink in the morning a very simple thing, so simple that I do not even notice it, and it has made me drink almost 3.5 litres of water a day, which is very important in hot weather. I am happy I came across PowGen, and I want to get to try other products besides Turbo Fix and Night Buster."
Try our two slimming bestsellers that will help you lose weight, fight water retention, bloating, and cellulite, as well as burn fat overnight!
20-Day Slimming Day & Night is the ideal solution for quickly getting rid of the first extra kilos and preparing your body for the next steps on your slimming journey.
Turbo Fix - our daytime draining drink will help you eliminate water retention, toxins, and bloating, resulting in fast and visible slimming results.
Night Buster, a night-time fat burner drink, will block evening hunger and burn fat while you sleep.
Don't hesitate any longer and try our 20-Day Slimming Day & Night and get the results with a limited-time offer!
*Disclaimer: results may vary from person to person. A varied and balanced diet and a healthy lifestyle are important when it comes to weight loss.