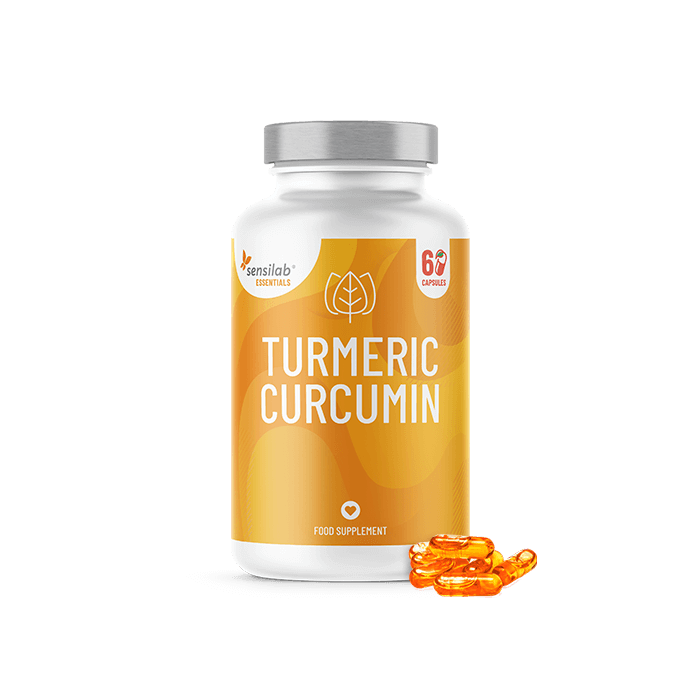 *Disclaimer: The effects of the product may vary between individuals and could differ from those described on the website.
FREE GIFT!
Get the best health tips, nutritional advice and yummy recipes in one handy e-book!
Curcumin with high bioavailability and 24-hour blood retention, now with added ginger extract and vitamin D3!
SENS ESS TURMERIC CURCUMIN x60 caps (III)
60 capsules |
Receive a 30-day supply
Probably the strongest turmeric capsules on the market combining NovaSOL® patented micellar curcumin with top-quality ginger extract and vitamin D3 for maximum effect.
Essentials Turmeric Curcumin – now with added ginger and vitamin D3 – provides health benefits for the whole body, from building general immunity to benefitting your vital organs – head to toe!
185x better bioavailability than curcumin powder

1 Essentials Turmeric Curcumin capsule = 11 standard turmeric capsules 

Turmeric curcumin, ginger and vitamin D3 boost overall health

All three boost the immune system

Ginger helps manage the body's inflammatory response, and improves fatigue resistance, energy and vitality

Vitamin D3 supports muscle and bone health

Contains 60 capsules

Over 15 years of expertise in food supplement development and production
Sensilab has more than 2,000,000 happy customers all over EU.
Contents: 1x SENS ESS TURMERIC CURCUMIN x60 caps (III) 60 capsules/30 days
-

15

% discount

+ Free delivery
Free delivery
Special price
£33.89
Regular price
£39.90